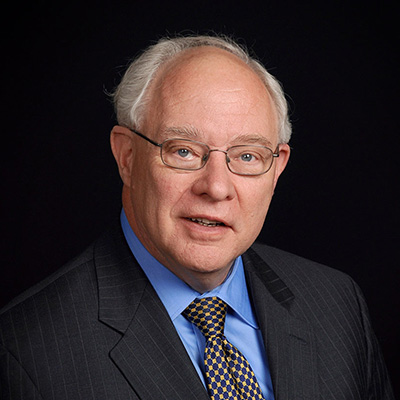 Michael Quimby, Organbuilder, received his Bachelors of Music Education in 1973 and Masters of Arts in Music History and Literature with applied emphasis in organ in 1975 from Central Missouri State University in Warrensburg, Missouri. He is a member of Pi Kappa Lambda national honor society of music and the American Institute of Organbuilders, where he served as president from 1991 to 1994. Additionally, he served on the AIO Board of Directors and as chair of the Ethics Committee from 1987 to 1989. He is a member of the American Guild of Organists, having served as Dean of the Greater Kansas City chapter from 1988 to 1989, the Organ Historical Society, and the American Choral Directors Association.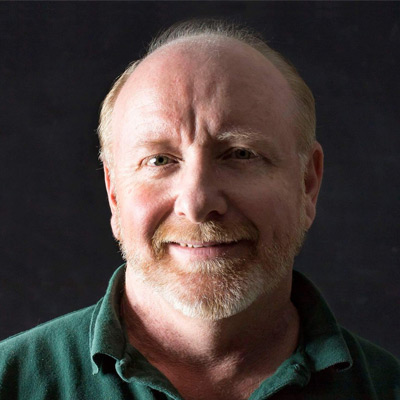 Chris Emerson came to work at Quimby Pipe Organs in the summer of 1990. Prior to that, he spent three years as Production Manager for a manufacturing plant in Warrensburg, and prior to that was working in the manufacturing of specialized industrial equipment for his father's company in Iowa. Since joining QPO, he has worked in almost every area of organ building. He is now serving as the Head Service Department Tuner/Technician.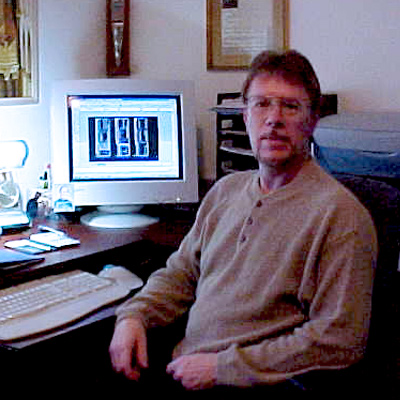 Chuck Ford has been associated with our firm since 1983. After receiving his BA in Architecture from the University of Arkansas, he studied in Europe, before undertaking apprenticeships with the organ building firms of Kreienbrink in Germany, and D.A. Flentrop in Holland. While working with an architecture firm in Portland, Oregon that specialized in high-rise buildings, he decided to join our staff full time, and has been our Project Architect since 1992, designing most of our instruments since then. His interests in architecture, art, woodworking and music combined into a career in organ building, leaving a bit of time for the culinary arts and gardening. His most enjoyable challenge is tailoring a new design to harmoniously fit into a client's particular setting.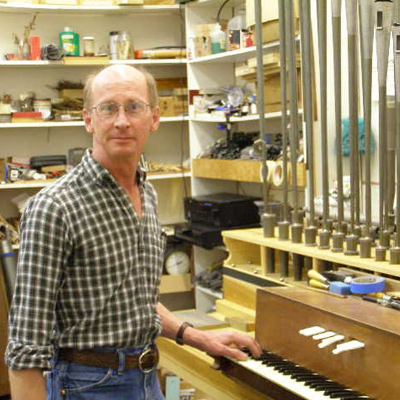 Eric Johnson, Head Voicer, Quimby Pipe Organs, has been involved with organ building for 40 years, beginning in his teens. His initial work was with the local Arizona organ builder, David McDowell, where he first learned to leather pouchboards, wiring, and tuning. This was followed by two years of electrical engineering study at the University of Arizona, while also working part-time for Brad Kerns who was the local Phoenix organ builder. After leaving the U of A, he apprenticed with L. W. Blackinton and Associates, Inc., of San Diego, CA where all facets of organ building were learned. Eric joined QPO in 1991 as the Head of the windchest department. Currently, he holds the position of Head Voicer and specializes in reed voicing. He has broad experience in all facets of organ building in new installations, restorations and rebuildings from coast to coast. This has included one-manual mechanical action instruments, all the way up to a five-manual electro-pneumatic instrument.
Eric is the author of a paper on chest construction for the American Institute of Organ Builders (AIO) Journal.  He has also presented several seminars on reed voicing for the AIO and lectured on windchest building at the 2014 AIO Convention. He is currently a member of the American Institute of Organbuilders, the American Guild of Organists, the Organ Historical Society, the American Theatre Organ Society, and the Estey Organ Society.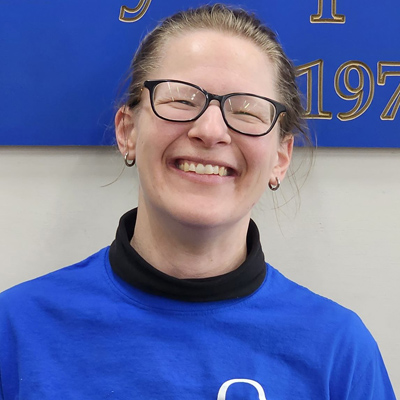 Becca Estanek came to Quimby Pipe Organs in January 2023 by way of Lawrence, KS. following the closure of Reuter Organ Company where she had been employed since 2020. While at Reuter she worked in the voicing preparation area making tuning slides and helping to preparing reeds for voicing.
Prior to working for Reuter, she worked for the State Library of Kansas for the Blind located in Emporia, KS. after which she moved to Lawrence and married Sean.
In her spare time, she loves to read, sing, cook, and ride her bicycle.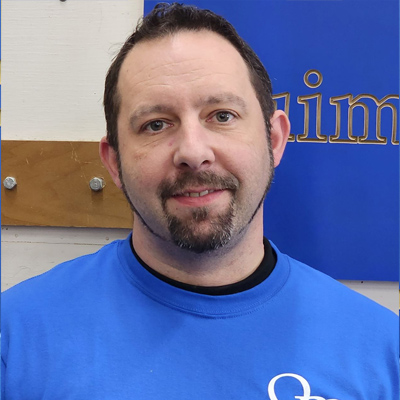 Sean Estanek came to Quimby Pipe Organs in January, 2023, from Lawrence, Kansas, following the closure of the Reuter Organ Company.
Sean brings with him 22 years of well-rounded organ-building experience focusing on the art of flue and reed voicing, but also serving as lead installer on many projects as well as being an accomplished tonal finisher. His other skills lie in most aspects of organ-building including tuning and service, woodworking, pipe making, and various other disciplines associated with pipe organ building.
His past travels have led him to work for several other organ-building firms including several years as Head Voicer for Holtkamp Organs in Cleveland, OH. Sean is married to Rebecca Estanek and has a daughter from a previous marriage. When not building and voicing pipe organs he enjoys building and operating HO scale locomotives.
Brian Seever joined Quimby Pipe Organs in August of 2013.  Brian studied music education at Bowling Green State University in Ohio and completed a year abroad studying German at the University of Salzburg in Austria.  Prior to joining QPO, he worked as an assistant to freelance organbuilder David Beck of Maumee, OH.  Brian is currently the Manager of the Service Department along with being involved with installations and other major projects.  He is a member of the American Institute of Organbuilders, the Greater Kansas City Chapter of the American Guild of Organists, and the Organ Historical Society.
Alongside organ building, Brian serves as the organist of Christ Episcopal Church in Lexington, MO and is an enthusiastic button accordion player, having worked for a time as a repair technician and accordion instructor at Liberty Bellows in Philadelphia, PA.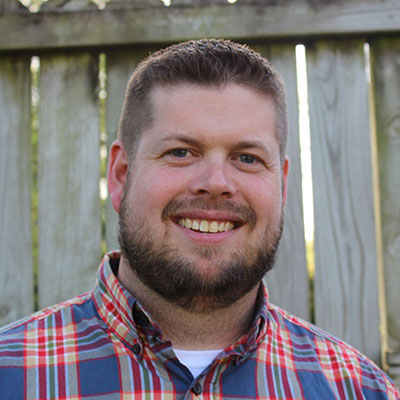 Dan Sliger joined Quimby Pipe Organs in August of 2016. Dan received his Bachelor's Degree in Instrumental Music Education from the University of Oklahoma. Prior to entering organ building full time, Dan worked as a band director in Oklahoma. Following this period, he held the position of Shop Manager for the American Organ Institute at the University of Oklahoma from 2011 to 2016. Dan came to the organ building industry during his last year of college as a student employee of the AOI with a long standing interest in woodworking. His experiences include reservoir and chest construction as well as drafting and design. Dan is a member of the American Institute of Organ Builders.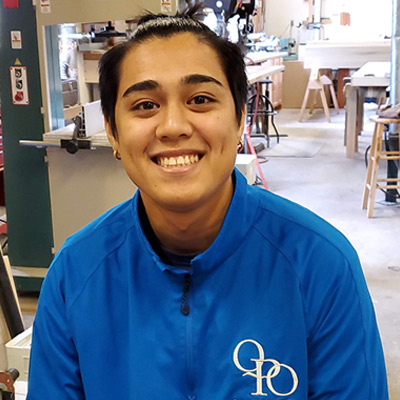 Anthony Soun came to work at Quimby Pipe Organs in March, 2018.  He has worked in a variety of areas within the pipe organ industry including assisting in the Pipe Shop, Wood Shop, Installations, and Removals. Since the summer of 2020, Anthony has started his training as a flue voicer under the tutelage of Eric Johnson, Head Voicer at Quimby Pipe Organs. 
Prior to relocating to Missouri after high school, Anthony worked for a year as a Baker at The Brownie Baker in Fresno, California.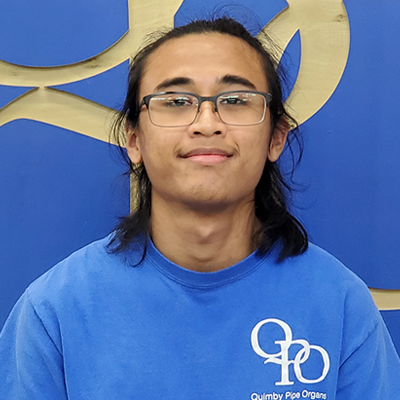 Mahoney Soun started working at Quimby Pipe Organs on July 5, 2019.  He was hired to assist in the pipe shop with cleaning, rounding, and making slides on pipes.
Prior to working at Quimby Pipe Organs, Mahoney was employed at Seaboard Triumph Foods in Sioux City, Iowa as a meat cutter.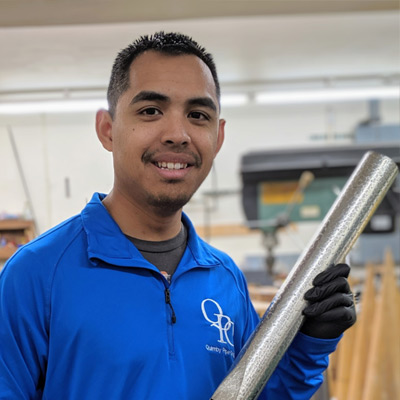 Chirt Touch came to work at Quimby Pipe Organs, Inc. in September, 2007. He worked as a Customer Service Representative for Stream Satellite Radio in Sioux City, Iowa before coming to Missouri. He is working in the pipe shop as an assistant to the head pipe maker.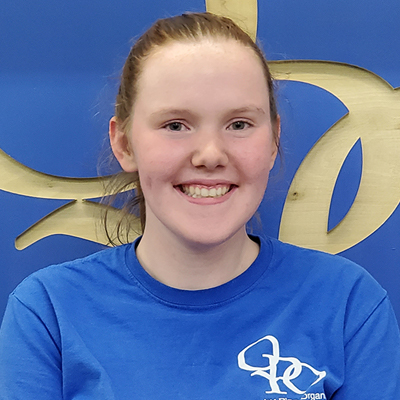 Bailey Tucker came to work with us part-time in March of 2019 as a Junior at Warrensburg High School. Her last two years in High School were spent enrolled in the Warrensburg Area Vocational Technical School in their building arts program where she was involved in the building of two houses, learning all aspects of the building trades. Since joining Quimby Pipe Organs she has been exposed to various disciplines including woodworking, installations, electronics, and leather work, it is there that she has found her home leathering pouches, reservoirs, pneumatic swell engines, among many other things.Currently she is enrolled in classes at State Fair Community College where she is studying engineering design technology.She and her husband Bryce are new homeowners and are parents to 5 cats and two dogs.